- Emergency Lockout
- Key Extraction
- Key Duplication
- Lock Change and Installation
- Lock Rekey
- Lock Repair
- Master Key
- Fresh Installations
- Door and Frame Repair
- Patio Door Locks
- Key Pad Replace, Repair and Installation


EA Locksmith Inc.
E-mail: Info@ealocksmith.ca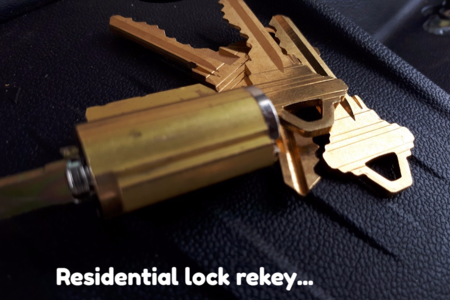 🏘 Save Our Number Just In Case! 🏘


Your home requires you to maintain a certain standard; it could be your apartment, townhome or a mansion. No matter the size of the place, external and internal hardware is available to purchase with EA Locksmith's residential home locksmith service on site.

Home locks vary from brand to brand and we are aiming to provide you locksmith service with a personalized approach, we aim to meet your goals and stay on budget while giving an excellent 5 star customer service.

Lockouts – Simply call us at 519-722-7776 and speak directly to our technician. In case of a lockout a technician is dispatched to your house to service your locks and get you into your property; once on site, he is able to bypass your locks and let you into your property. At the same occasion you can decide to replace your hardware and repair your faulty locks on site! Just ask our technician for assistance on site. You can even make an ignition key if you wish to! Depending on what you drive ;)

Lock change – Personal approach >>> Often a change comes in our life's and we must accept it; yes it is moving time again! But not all lock-changes are "move related" some desire to change their locks for security's sake; although some still claim that "if someone wants to get in he will get in"… True. But what about testing your own theory, some cases customers apply full house proof security protocol – basically arming their house to the teeth by switching to high security locks where you have the ability to control your key, literally. The cuts on the key are unique to your locks and no one can duplicate it without your permission. On top they add window locks, security cameras (CCTV) and alarm systems. Now I won't blame you if you wish to stay away from that kind of a house now. So... Fancy or not, we have it all. Call us today to schedule an appointment!

Lock rekey – Some cases require you to simply rekey your locks, how many times you thought about re-keying your locks due to a dispute with a family member or a friend; or perhaps bought a new house or a condo! Many situations can bring you to the mighty Google search bar to look for your local locksmith for your re-key project. Sure thing is that you will find many, who wish to offer you practically the same lock change service, keep in mind that "for your smile, we will go the extra mile" as they say!

Lock repair – An average lock can last between 5-10 years depending on the brand, good locks last over 30 years. These days manufactures are focusing on simple and affordable locks, affordability sometimes also reduces the quality of the product and when you find yourself unable to open your door lock simply because your lock ended its term it's time to call a locksmith. We repair locks and restore locking mechanisms; if it's repairable perhaps we can always give it a try and you'll get to save on your lock fix.

Electronic hardware – If you wish to get a little techy, we also provide electronic keypads to suit your needs. Select the colour, the style and the type of keypad you desire. We carry keypads capable of self-locking after just a few seconds as well as opened via Bluetooth. We also have the good old basic keypads which actually last for quite a time, just make sure to replace the battery on time. Among the brands are Schlage, Weiser, LSDA, Brinks and more.

Thank you! – For visiting our site and choosing our service.


EA Locksmith Inc. - All in One Locksmith Service In Kitchener, Waterloo, Cambridge and Guelph areas!