- Emergency Lockout
- Key Extraction
- Key Duplication
- Lock Change and Installation
- Lock Rekey and Upgrades
- Lock Repair
- Master Key
- Fresh Installations
- Door and Frame Repair
- Patio Door Locks
- Key Pad Replace, Repair and Installation

More Feeds Soon!

Ask A Question!
🏘 Save Our Number Just In Case! 🏘
EA Locksmith Inc. - All in One Locksmith Service In Kitchener, Waterloo, Cambridge and Guelph areas!
EA Locksmith Inc.
31 Machado st Kitchener ON n2r0c1 CA
Phone: 519-7227776
E-mail: Info@ealocksmith.ca

Call Eli to book your appointment!











When you get locked out, your priorities change and usually it is not a pleasant experience.
Locked out? Call us today and let us change your day!

Being locked out doesn't have to be such a bad expeirience.
EA Locksmith Inc. believes in fair and friendly service, we give you a true estimate with a real ETA.
As we all aware that your lockout can be a "once in a blue moon" type of situation we still strive for best customer experience available. Simply because we have so much more to offer!

Having us on speed dial eliminates your need to stress over a lockout, a lost car key or just a problem with your lock that you have been trying to fix for a while!
It also allows you to get a quick up front quote that will suit your need and your pocket.
As always EA Locksmith Inc. appreciates every call and aims for the best care, simply because we care.

EA Locksmith Inc. is always open for friendly critics, we beleive in improving through our customer feedback. Feel free to contact us and share your expeiriences. Good or not we will definetaly learn from it. Because trust has to be earned!

Call us today – 519-7227776

Like and follow our Facebook page today JustInCase!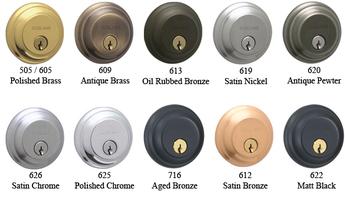 Pick Your Color!
RSS Feeds For Customers To Read! Enjoy!