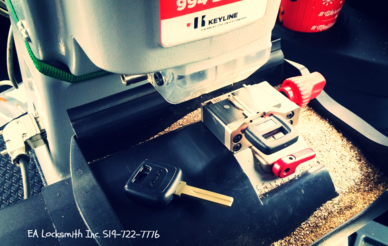 Call EA Locksmith Inc. for Emergencies 519-722-7776

📱 Call Now In Case of an Emergency! 📱
EA Locksmith Inc. - All in One Locksmith Service In Kitchener, Waterloo, Cambridge and Guelph areas!
Waterloo Locksmith
EA Locksmith Inc. Waterloo






EA Locksmith Inc. your trusted locksmith service in Waterloo Ontario and the area!
Providing commercial, automotive and residential locksmith services including lockout, car key, ignition repair, lock change and installation and more!

If you happen to be in need of a locksmith service in Waterloo, you are in the right place. We are happy to assist you 24/7 for emergency and non-emergency locksmith services.

It could be another day at the office, or just a trip to a local store. No matter where you found yourself locked out or in need of a locksmith service EA Locksmith Inc. is here to help you in those tricky situations. Your day needs to get better as soon as you receive our pleasant, reliable friendly and reassuring service.

We always aim to reach the highest level of customer service, please share your experiences with us and let us know!

EA Locksmith Inc.