EA Locksmith Inc.
E-mail: Info@ealocksmith.ca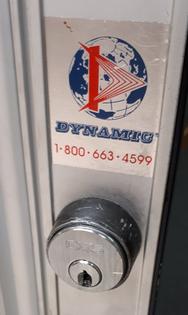 EA Locksmith Inc. - All in One Locksmith Service In Kitchener, Waterloo, Cambridge and Guelph areas!


Need locksmith services in Brantford? You can count on EA Locksmith to give you a hand with your locksmith project such as lock changes, lockout, automotive and more services are just part of what we can offer. Life is unpredictable and finding a good locksmith service can be challenging especially when there are so many service providers out there who promise affordable rates and good service. You can find yourself locked out of your car at any given moment in any given location needing quality service.

We are happy to offer our services in Brantford: - Commercial services include – commercial lock change, commercial lock repair and high security. - Residential services include – residential lockout, residential lock re-key and replacement. - Automotive services include – Lost key, Car key decoding, Car lock rekey and repair. Our 5 star customer service and care is all we need to be there for you when you need us assisting you in resolving your situation.

Brantford is almost 100,000 residents in 2017 and expanding with such growth in population no wonder more professional locksmith services are required. Automotive locksmith is also a great service which we provide and show up on site to generate keys, giving you the ability to get your keys done on the spot no towing necessary. Obviously just like in any natural environment errors are destined to happen so keeping a positive attitude does help the situation. The city of Brantford is always alive and there are many programs available just visit the official website – look for events through the Brantford events calendar and you will find many great local events near you to attend and be part of your city! Oh, take us anywhere with you "Just in case!"

– We do repair, replace, install European style lock cylinders and door hardware. These locks called multipoint locks usually installed on patio doors. Some also use European hardware for front entrance as euro locks are highly secure. With all that repairing these locks or replacing them is complicated, therefore we are happy to help you with your multipoint lock replacement when you need it.

– We don't really care how many stars we will have on google maps. We care what you think of us as a customer, if you will be the one to recommend us and you will be the one who advertises us best in fact when you are a happy customer. Therefore we make sure that no matter what issue we might encounter during our service we always do our best to remain friendly and professional. What it takes to be a happy customer? Read my blog 👉 Medium or reach me on Facebook!
👌 Need a Locksmith? Call 519-722-7776 for service!

Brantford Locksmith