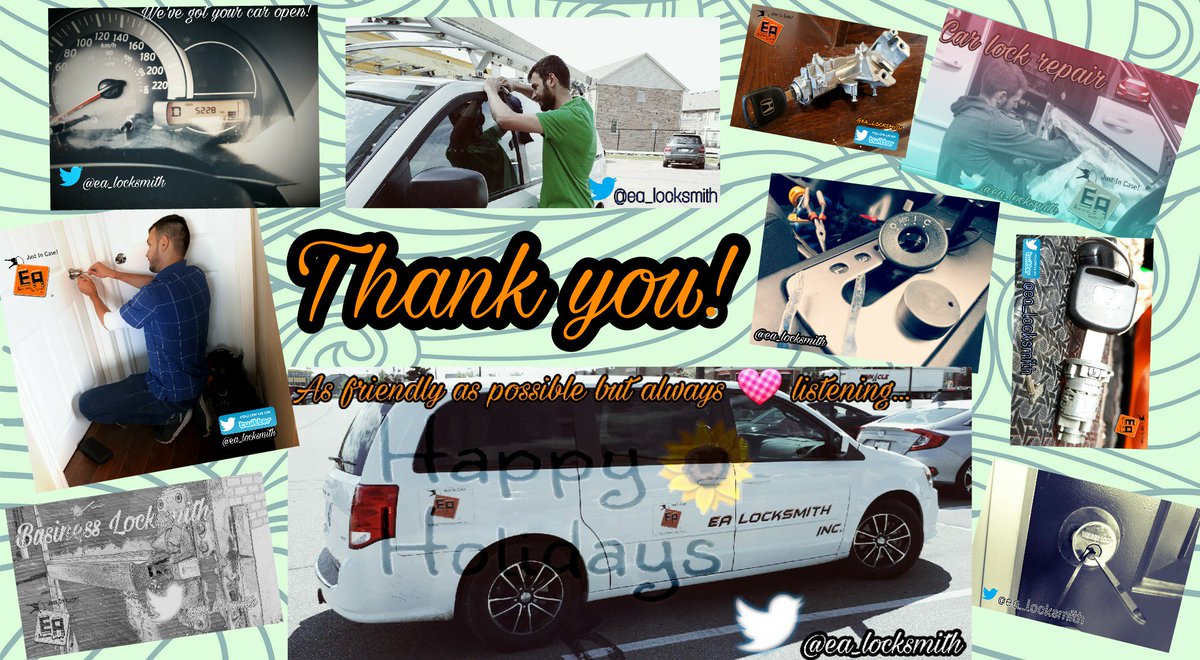 At EA Locksmith we understand the value of an on-call locksmith and hope to resolve any situation with most care, calling us ahead of the service is always a good idea and keeps u prepared for servicing you.

Legitimate, Honest and professional locksmith service, we do appreciate you as our valued customer and hope to be available to you "Just In Case!" in Guelph, Rockwood and Wellington County. Although you may think that you only need us once, we do know that life is unpredictable but having an escape plan is always a good idea. Although we cannot really help you escape anywhere but we do help you escape your locksmith trouble. Being there when you need the service or at least an advice won't hurt.

Student lockout on Gordon St downtown Guelph or a lock repair on Victoria Rd, any address is acceptable and any situation has its own handling. As a student you would need a quick service to get back into your room or your car at the speed of time. As a business owner you would require an on-call commercially equipped locksmith to deal with your commercial business needs not to mention locking your business up.

On call automotive locksmith is a challenging profession, customers need to have patience and understanding as they watch the locksmith solve the riddle and get you your auto keys on site.The key of the process understands, as difficult as it looks auto locksmiths have to work on site to extract, cut and program your automotive key in any weather or situation, often under pressure and time limitation. The complexity of constant availability is what makes the auto locksmith professional hard to maintain; we are at EA Locksmith Inc. constantly working on improving your experience as our valued customer for decades to come.

No job is too big or too small, when you are on call you prepare for all types of scenario. Some situations will require a car key made, some situations will require an exit device repaired and some will simply want to re-key or repair a broken lock.

Business locksmith on-call: When your commercial structure desperately needs a locksmith is when you find us, well-educated with commercial hardware and happy to provide you a friendly, honest and responsive service. Your front door aluminum doors or back door rim exit devices, electrical or mechanical will require repair and replacement at some point of time; that Is when you turn to EA Locksmith and just let the magic happen. Access control and CCTV are also available among our services.

Call anytime – as a locksmith on-call we are happy to receive your call no matter the time and help you to resolve your emergency in a hurry. Sometimes being on-call is exhausting and hazardous roads need to be driven with caution, therefore we make sure our technicians are well rested and not overly exhausted. Keeping it fresh for you!