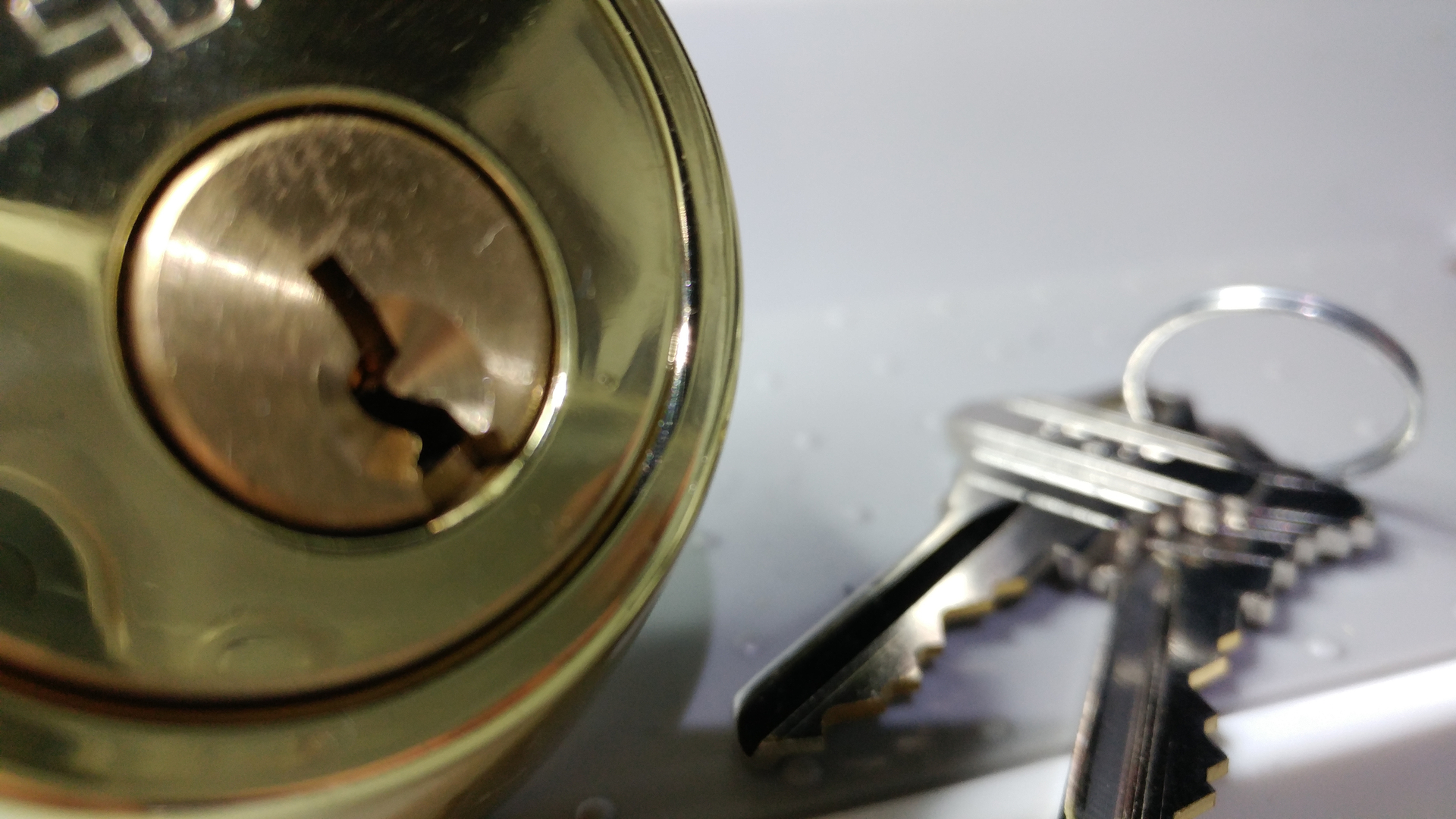 Lock rekey in residential places is something that doesn't require a high level of skill, but it does require accuracy and proper tools. After all if your lock isn't turning right away after sliding the key, your re-key hasn't been done properly. While many can acquire the tools at a hardware store our customers still choose - EA Locksmith Inc. - over a "do it yourself" project simply because reliability is accuracy and if the work is not done accurately, it's not done.
A good lock rekey can be felt when coming back home, sliding the key into the lock and the lock turns like butter. Just like new, that's a good rekey!
A good rekey consists of new pins springs, well cut key and proper cleaning with lubrication. It also depends on the ability of the technician to adjust a faulty lock to work properly with the new pins after the rekey was done!
Years of work and practice with locks help achieve level of accuracy, while working under stress or pressure of business. Phone calls and constant availability is something that puts quite a lot of pressure on a person, but that's just a part of being a locksmith. While under this pressure a good technician always knows to prioritize and focus on the task. This doesn't happen right away and it takes years of practice to be good and confident while rekeying a lock. Practice makes perfect!
Your basic lock security consists of 5 bottom pins located in the cylinder core holes, 5 top pins and springs located in the lock housing. The top pins are compressed with 5 springs one spring per pin and they are equally placed and aligned. When you slide the key in your lock cylinder the bottom pins align in a flat line which allows them to create a small sheer line and the cylinder can turn. Basically you are pushing the top pins pass the sheer line inside of your lock cylinder. That way nothing is stopping your lock from turning. There are many types of locks and security levels. Always choose a local reliable locksmith to provide you with the best product.
Here's a quote for your amusement!
"The only difference between the sane and the insane is that the sane have the power to lock up the insane.
Read more at:
Browse my blog -
Medium
and
Tumblr